Dr. Aaron Harms, Director:
Aaron was raised in the suburbs of Ionia, a real-life Missouri town (current population: 83). He still remembers how to hook up wagons and bale hay, but he may be a little out of practice. He visited multiple Missouri institutions as an undergraduate, and finished his BS in Psychology at Central Missouri University.
While he may not have known what he wanted to be when he grew up, he knew he wanted to do it in Columbia, and he was sure he wanted to do it at Mizzou. Since 2002, he's been working for the University of Missouri in some capacity, including teaching Composition for the English department, working as a Retention Coordinator for Academic Retention Services, and, since 2011, serving as co-Director of the Writing Center.
During that time, he's also earned an MA and PhD in English, and most importantly gotten married, helped raise a couple boys, and put out two albums of Soultry & Western music. His current titles include: Director of the Writing Center, Devoted and Super-Lucky Husband, and Roadie for his son's band, The Sweaters.
Bailey Boyd, Assistant Director:
Hello! I come to Missouri from the Sunshine State. Originally from Fort Myers, Florida, I shuffled through a few different majors at Stetson University before graduating with my BA in English and Spanish. Though I had never been to Missouri before I decided to attend Mizzou for my MA, my father was actually a Tiger himself back in the day. I've enjoyed getting to see his home state in the past 7 years as I received my MA in English with a Creative Writing emphasis and worked towards my PhD in the same field here at Mizzou.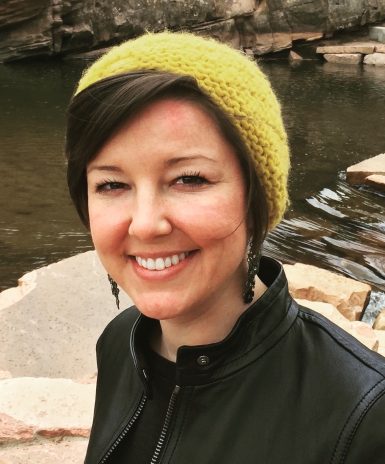 In my time here, in addition to various courses in MU's first-year writing course, creative writing, and American literature, I've also worked as a tutor, as an audio and contest editor at the Missouri Review, and as graduate assistant to the Writing Center and to the Composition Program in the English Department. Now, I am so excited to join the Writing Center in the Assistant Director role!
Outside of Mizzou, my husband and I have been excited for the four seasons we get here in Missouri and all of Columbia's outdoor spaces. We're trying to visit and camp at as many Missouri State Parks as our schedules allow, and we've loved the ones we've seen so far.